Diane C. Butler Real Estate
Diane Butler Principal Broker
LIC#: NY 1035120941 / PA SBR 002251
606 State Rte 55 Eldred, NY 12732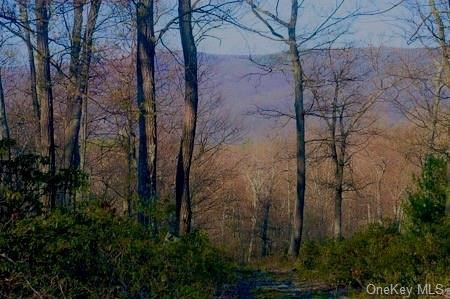 Scroll down for additional photos.
Click here to inquire about this property | Click here for a printable brochure
Click here for maps and directions
Click here for a neighborhood profile
Mount Vernon Road
Wurtsboro, NY 12790
Price: $225,000

Are you ready? Time to move to the country! This is one spectacular wooded lot with long-distance views at the top. Mountainside stream wraps around the lower portion. Build your dream come true at the top of the world! Love nature? Natural mountain laurel and old-time stones tucked into the ferns will bring you back to a time of peace and privacy. Escape the world and see this one today!
Contact:
Diane Butler